bird sings birds sing gay-be-gay because today's today) the romp cries i and the me purrs e. e. cummings
複眼人 / Compound Eye Man
research  January 2018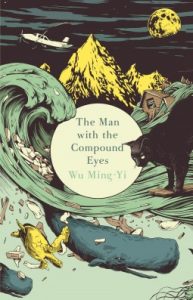 複眼人 / Compound Eye Man
by Wu Ming-Yi
A new project for Taiwan
A musical play performed by singers, actors, dancers, classical instrument players and traditional instrument players. A stage performance involving contemporary and traditional music as well as taiwanese aborigines culture.
All turns around a gigantic trash vortex which is about to crash on to the eastern coast of Taiwan. Atilei, a teenage boy who lives on an untouched island in the South Pacific, and Alice, an academic and writer in Taiwan, haunted by the death of her husband and the mysterious disappearance of her son, meet when the vortex hurls him ashore. When the focus shifts to the lives of Taiwanese aboriginal people, we discover plot lines of various shapes and complexity, drawing in other voices and characters…
A story about three islands: « Wayo Wayo", a garbage vortex, and… Taiwan
The background is the overwhelmingly threatening progression of a huge garbage patch floating in the Pacific Ocean, drifting towards the coast of Taiwan. Coming along with a tsunami caused by an underwater earthquake, the invasion of the East Taiwanese sea shore by the garbage patch and the destruction of the imaginary island Wayo Wayo form altogether the apocalyptic background of the whole dramatic plot.
In the foreground we are confronted to fragments of different lives, a vertical cut through Taiwanese society shattered by an ecological disaster that could be the end of the world. The multiplication of characters and viewpoints reflects a world without hope or hail having lost any perspective. Yet it describes an underlying world of deep rooted humanity, fed by ancient myths exulting harmony between man and animal, between man and nature.
An ode to Taiwan
This is all about Taiwanese identity: an island, threatened by ecological dangers of an overheated industrial development, amplified by its density of population, and threatened by big brother Mainland China that considers Taiwan part of its territory. Taiwan went through different waves of Chinese « Han » immigration in the nineteenth and twentieth century, through Japanese occupation during sixty years until the end of the Second World War, and survived a somber period of martial law, the «white terror ». Strategic and cultural intersection of various influences, an ethnic patchwork, Taiwan has always cherished its distinction. Folk traditions, spirituality, concern for health, commitment to the islands abundant wildlife and nature characterize a particular Taiwanese life style.
Hazardous Games around Hearts and Arrows 啾咪!愛咋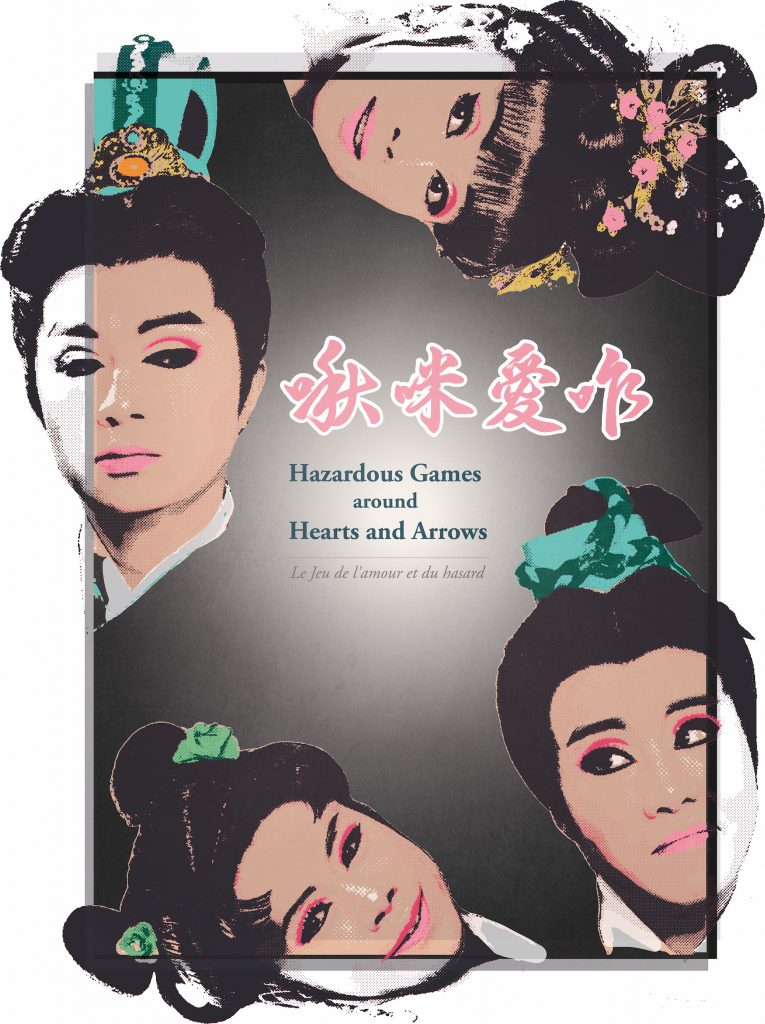 "'Hazardous games around hearts and arrows' is a stunning success as a comedy, the audience is laughing constantly, no doubt about this. But I think the powerful point about Lukas Hemleb's direction is that he is not bulging out his particular view or interpretation – he goes, on the basis of the taiwanese opera tradition, his own opera director's experience at hand, into many precise details, to strengthen the inner chemistry of the action, and to develop a vision that is always related to the heartfelt emotions of every character in the play. That means that you probably don't see immediately many differences with taiwanese opera that you saw before, but, after a while, you discover that it's inner making isn't the same at all. I think that between Lukas and his way of directing there is an affinity with his master Luc Bondy: both have a very strong feeling for rhythm and details. That draws the spectators unconsciously into the dynamics of the play, to a point that they might think that there is no director at all. But in fact, the director is omnipresent, as if he had melted into the action." 耿一偉 Keng Yi-Wei 台北藝術節 Taipei Arts Festival
Yi Shin Taiwanese Opera Troupe, Taiwan  –  Lukas Hemleb, Europe 臺灣|一心戲劇團
歐洲|盧卡斯.漢柏 Hazardous Games around Hearts and Arrows 啾咪!愛咋 Continue reading "news"
Lukas Hemleb
«Lukas Hemleb seems never to be at the point where you expect him to be» said a newspaper article about him some years ago. From the very beginning of his theater work he is attracted by music and poetry. Research on various cultural backgrounds is what characterizes his work over two decades. Continue reading "biography"